We encourage all members of the Rice community to join our annual Symposium on Teaching and Learning held each January. Celebrating the outstanding teaching at Rice, the Symposium provides space for colleagues to share insights across disciplines and explore current scholarship on teaching and learning.
---
Rice University's Tenth Annual Symposium on Teaching and Learning
Friday, January 6, 2023
11:00 AM – 1:30 PM
Brockman Hall
Faculty, Staff, Students, and Alumnae/i are welcome to attend.
Our tenth annual Symposium on Teaching and Learning, featuring Dr. Kimberly Tanner, Professor of Biology, San Francisco State University, will be held on Friday, January 6th from 11:00am - 1:30PM.
Dr. Kimberly Tanner is a rotating Program Officer in the Division of Undergraduate Education (DUE) at the National Science Foundation, on leave from her position as a tenured Professor of Biology at San Francisco State University. Her laboratory – SEPAL: the Science Education Partnership and Assessment Laboratory – investigates what is challenging to learn in biology, how biologists choose to teach, and how to make equity, diversity, and inclusion central in science education efforts. As a Science Faculty with an Education Specialty (SFES), she is engaged in discipline-based education research, directs multiple K-16+ biology education reform efforts, and is deeply engaged in faculty professional development. Trained as a neurobiologist with postdoctoral studies in science education, Dr. Tanner is a proud first-generation college-going student and accustomed to she/her pronouns.
Talk Matters: Investigating the Nature of Non-Content Classroom Language – Instructor Talk – that May Mediate Student Inclusion, Engagement, and Learning
Through the language they use, instructors create classroom environments that have the potential to impact learning by affecting student motivation, resistance, belonging, and self-efficacy. However, despite the critical importance of instructor language to the student experience, little research has investigated what instructors are saying in undergraduate classrooms. We systematically investigated instructor language that was not directly relate to content and defined this as Instructor Talk and identified five robust categories of Instructor Talk that can characterize ~90% of non-content language found in over 60 courses: 1) Building Instructor/Student Relationships, 2) Establishing Classroom Culture, 3) Explaining Pedagogical Choices, 4) Sharing Personal Experience, and 5) Unmasking Science. The remaining ~10% of instances of Instructor Talk in these settings were categorized as negatively-phrased or potentially discouraging in nature. Attention to Instructor Talk in undergraduate classrooms may be key for instructors to create inclusive learning environments and promote student learning.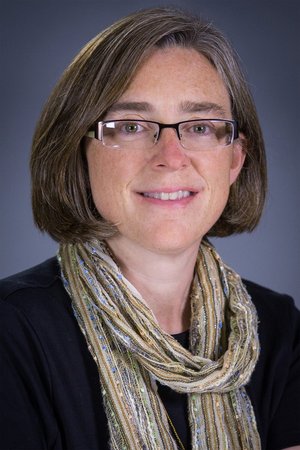 Lunch and Workshop: Engaging Students and Making Classrooms Fair and Inclusive: Cross-Disciplinary Tools, Insights, and Strategies to Promote Student Success
Teaching diverse populations of students requires instructors to construct learning environments that are inclusive and equitable. Research in psychology and other disciplines suggests that how students personally experience learning environments strongly influences engagement, motivation, sense of belonging, and conceptual learning. In this interactive workshop, participants will share a common experience as the basis for discussing how students may experience classroom environments differently from one another. Individual participants will then have the opportunity to self-assess their current awareness of 21 common equitable teaching strategies and identify those that could be immediately implemented in their classrooms.